Welcome to Vande Mataram Memorial! We are India's very first 4-D Memorial where you can relive the entire journey of Indian Independence in life-like 4-D technology.
A humble offering by Ashapura Group to the proud citizens of India, the Memorial is a non-profit institution dedicated to immortalising our country's journey to Independence from British rule, right from the revolt of 1857 till our freedom in 1947.
Vande Mataram Memorial is spread over 12 acres of land in the Bhuj region of Gujarat, comprising of a Parliament Building, India Gate, Yellow Fort and open grounds for all to enjoy. A part of the grounds also houses Hiralaxmi Craft Park, another non-profit initiative by Ashapura Foundation, which houses local artisans from across villages in Kutch-Bhuj and provides them a platform to hone and showcase their crafts to buyers.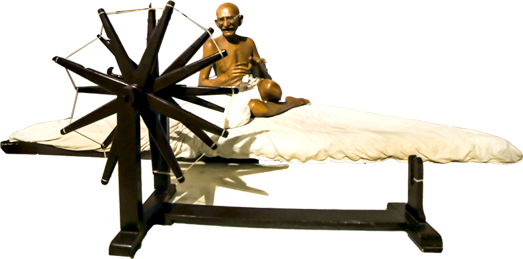 Inside Yellow Fort
Gallery from Mohan to Mahatma
At the Grounds
Gandhiji's Statue of over 20ft
Inside Yellow Fort
Auditorium
At Hiralaxmi Craft Park
Explore local art forms
Yellow Fort
Replica of India's Red Fort
Inside Yellow Fort
Cafeteria
Inside Yellow Fort
Library
Inside Parliament
India's tallest Bharat Mata statue
At Hiralaxmi Craft Park
Explore local art forms